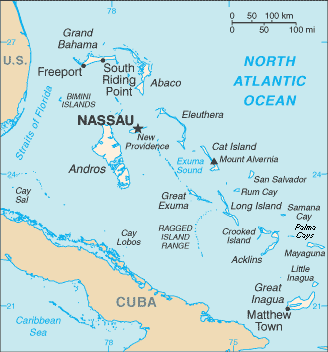 The Bahamas offers a wide range of crewed motor yachts, and a limited number of sailing yachts. While Bahama sailing yachts may offer inclusive rates (CT), Motor Yachts are generally based on WMT terms or "plus all expenses". In Spring, yachts from the Caribbean travel north to make the Bahamas and South Florida home for the summer months. In the fall, many yachts from New England pass through Florida and the Bahamas on their way back to the Caribbean for the winter season. This seasonal migration offers great opportunity to charter a wider range of vessels in this increasingly popular cruising area! Whether you would like to Party in Key West during Fantasy Fest, roll the dice at Nassau's Atlantis Resort and Casino, or cruise the out islands of Abaco or Exumas - enjoying some of the most secluded waters and finest fishing found anywhere in the world, the Florida and Bahamas area offers something for everyone!

The most popular starting ports in Florida are Ft. Lauderdale or Miami. In the Bahamas, the ports of Nassau, Freeport, Marsh Harbor and Georgetown, Exuma make great starting and ending ports. Each has a commercial airport (there are many private air strips too) so you can meet your yacht at the closest major port to your cruising destination.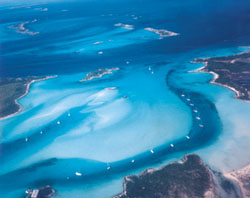 This allows charterer's to take advantage of the most time spent cruising and enjoying their yachting holiday.

Visit our Destinations Page for sample cruising itineraries.