Cabin Bookings: For couples or singles on a modest budget or those who enjoy meeting new friends but don't enjoy the crowds or limitations of a cruise ship, we offer a select range of yachts that offer "By the Cabin" Charters. You rent a cabin on board a small, intimate yacht that may have only 3 to 5 cabins or in some cases as many as 12 to 20 cabins. Your shipmates will be like minded individuals who enjoy the sea, sun and the adventure of travel on a more intimate scale. Cabins are typically equally proportioned, with private bath and everyone dines together, making for a very casual and entertaining environment. Rather than sharing your holiday with hundreds of strangers, you can mingle with a few other couples and enjoy a much larger yacht than you might be able to afford otherwise!

Cabin Bookings are available in many destinations in the Caribbean, Bahamas, Croatia, Turkey, Greece, the South Pacific and Indian Ocean! Download these brochures to explore some of the possibilities:
POLYNESIA INDIAN OCEAN GREECE CARIBBEAN
Departures are generally limited to specific dates - typically Saturday to Saturday, and some destinations only offer a few departures each season, so flexibility on your part is important! Children under age 16 are typically not welcome on cabin bookings, so if you have young children in the group, a private charter is preferred.
In the Virgin Islands rates typically start at about $4000 per cabin (double occupancy) for a 7 night charter, including most meals and open ship's bar. In other destinations they may include soft drinks and wine at meals, or beverages are excluded and may be purchased from the ship's bar. All offer a variety of watersports, some may even offer Scuba Diving on board. Specialty charters can also be arranged to match specific interests (archaeology, whale/dolphin migration, photography, gay friendly, clothing optional, etc.).
Click Here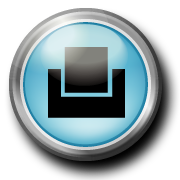 to Inquire about a CABIN Charter in the Destination of your Choosing!