We believe everyone deserves to have Total Control over their Vacation - where YOU Call the shots, where to go, when to play, when to relax, and that your favorite meals are prepared just the way you like it! If you don't like following the crowd, if you want to savor the most Memorable Time with your Family & Friends than you ever dreamed possible..... Isn't It Time You Discovered The Best Kept Vacation Secret?
We Invite you to Click on these links to explore Video Introductions to Crewed Charters:
Catamaran "Miss Kirsty"

MY "Mary Alice"

MY "Freedom"
Dreaming of secluded tropical islands, deserted beaches, communing with nature, a romantic, relaxing escape from the ordinary vacations you've done before? Let Charter Specialists fulfill your dream with a Crewed Yacht Charter …once you do, you'll never go back to a cruise ship or resort vacation again!
Total Privacy - no strangers, just you and your friends doing whatever you like!
Gourmet Meals - customized to your individual tastes and prepared by your personal chef!
Unlimited Water Sports - enjoy snorkeling, scuba diving, sailing, water-skiing, wind surfing, paddleboarding, knee-boarding, kayaking, jet skiing & lots more… or just lay back in a hammock and relax!
Affordable Rates - comparable to a resort vacation, with a new beach every day, always a waterfront table, never any crowds or standing in line, and you only unpack once!
No Fixed Itineraries - You control the pace, decide where to go and when to do it!
The Crew Does It All - but you're welcome to participate as much or as little as you like!
Professionally Licensed Captains & Trained Staff - we personally know the crew and the yachts, so we can match your lifestyle and interests to the best charter options for you!
Let us tell you more......
Click here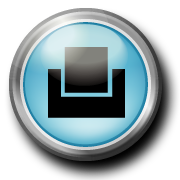 to fill out Your Charter Request: